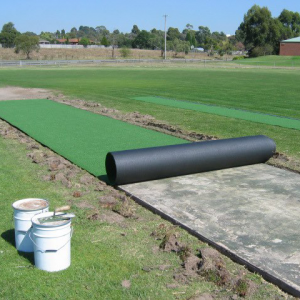 Get years of top performance from your synthetic grass surface.
Our range of grass cleaning, repair and maintenance services allow you to keep your court in peak condition. Worn or torn areas of synthetic grass can be patched or replaced, sand can be topped up and any nets, cages, lighting and fencing can be serviced.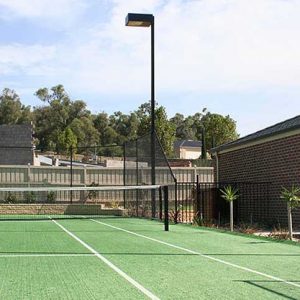 An exceptional sports area is more than just a great playing surface.
Well-designed lighting ensures clear visibility while playing and can provide the added security when the space isn't in use. Fencing can be included in your design – from boundary fences to full cricket cages. Access pathways and planting ensures that your sports area integrates seamlessly with the surrounding landscape.
Get a free consult from our team
If you have any questions for our team about the design and construction or renovation of a tennis court, we would love to hear from you. You can call us on 03 9758 6004 or email info@ASTE.com.au using the form below.