Multi-purpose Sports Turf & Playground Surfaces
ASTE the synthetic turf professionals have many years' experience constructing multi-purpose sporting fields the right way for schools and clubs around Melbourne. Our multi-line courts in particular look spectacular and are hard wearing and safe surfaces for kids and club members alike to play upon.  You can be safe in the knowledge the courts wont stain clothes, reduce grazes, minimise maintenance and increases user time.  Also when requested can be set up to soften falls by use of underlays.
Our low maintenance sporting fields make a reliable, economical alternative to more traditional playing surfaces. If you are interested in a quote we can show you examples of jobs we have done for other schools and clubs that are now enjoying weatherproof, high quality play areas.
Besides schools ASTE have also performed installations for bowling greens, mini golf, golf practice nets, passive recreation areas to name but a few.
There is an art to getting playground and recreational areas looking good while still having the safety and practical aspects all working for you. You want it to be hard wearing and functional but also present a complete, integrated appearance that works with the other areas around it.
We will work with you to design and install recreation spaces that are perfect for your needs.
---
 "Workmanship was of a high standard"
"ASTE installed a double court synthetic tennis court at Mentone Girls' Secondary College at the beginning of 2008. Alan provided the school with excellent advice and assistance in choosing the most suitable court surface for the location. A comprehensive itemised quote for the works was provided. The entire project was efficiently managed from start to finish by ASTE and the school was regularly updated about the progress of the installation. The workmanship was of a high standard and the school is extremely pleased with the finished product. The school now has an excellent surface for tennis and a range of other outdoor sports."
Simon Frazer
Assistant Principal
Mentone Girls' Secondary College
---
Previous work
Multi-line / Multi-purpose Courts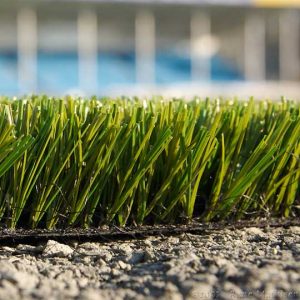 School Multisport Courts
We use high quality synthetic grass for every project.
Australian made specifically for Aussie conditions, our grass is UV resistant to withstand our harsh sun. It's lead-free, making it safe for people and pets and it's covered by product warranty for your peace of mind. Our sports surfaces are also easy to clean and maintain.
ASTE Synthetic Grass – Top Performance and Total Peace of Mind.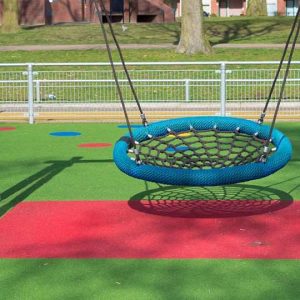 Safe Playground Surfaces
The bounce – The feel underfoot – The lighting and landscaping…
All of these elements contribute to making ASTE tennis courts truly exceptional. Whether your a tennis pro or a casual player, you'll appreciate the quality of our courts.
From design to construction, en tout cas court conversions, landscaping to lighting, and ongoing maintenance and repairs, you can rely on the team at ASTE.
Revolution Slider Error: Slider with alias not found.
Maybe you mean: 'tennis' or 'tennisfencinglighting' or 'cricket' or 'tenniscourtconstruction' or 'poroustosyntheticgrass' or 'tennisaerialshots'
Minigolf & Golf Practice Nets
Revolution Slider Error: Slider with alias not found.
Maybe you mean: 'tennis' or 'tennisfencinglighting' or 'cricket' or 'tenniscourtconstruction' or 'poroustosyntheticgrass' or 'tennisaerialshots'
---
 "Our wonderful new backyard…"
"I had heard that artificial turf worked well for tennis courts, but didn't know if it could also be used for domestic (garden) applications. ASTE assured me that artificial turf worked well in gardens, and they were right – What was previously a dull and non child-friendly area of brick paving is now a lush green (maintenance free!) garden for the whole family to enjoy. Having completely transformed our garden environment, I have no hesitation in recommending ASTE for any domestic application – a great product professionally installed by a great team."
Richardson Family
South Melbourne
---
Previous work
Playgrounds, Child & Kinder Play Areas
Revolution Slider Error: Slider with alias not found.
Maybe you mean: 'tennis' or 'tennisfencinglighting' or 'cricket' or 'tenniscourtconstruction' or 'poroustosyntheticgrass' or 'tennisaerialshots'
Residential Installations
Revolution Slider Error: Slider with alias not found.
Maybe you mean: 'tennis' or 'tennisfencinglighting' or 'cricket' or 'tenniscourtconstruction' or 'poroustosyntheticgrass' or 'tennisaerialshots'