Melbourne's Synthetic Grass Sports Surface Specialists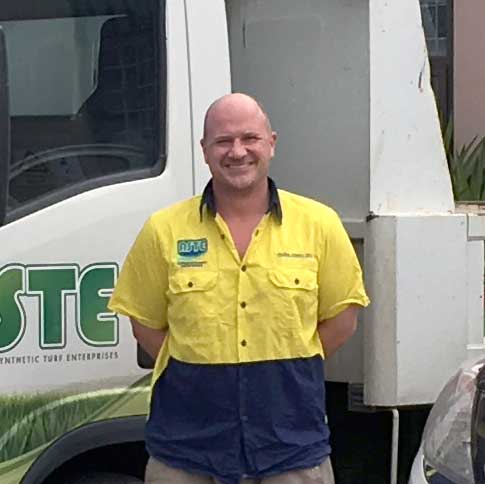 Alan Stevenson – ASTE Owner & Court Technician
Since 2003, Alan and the ASTE team have been providing Melbourne with expert design, construction and maintenance across a full range of synthetic grass applications.
With ASTE, you get a friendly, professional approach and a personal commitment to your project being delivered on time and within budget.
From professional sports surfaces to children's play areas, landscaping to leisure areas, you can rely on us for the highest standards of service and workmanship.
We look forward to working with you and exceeding all expectations!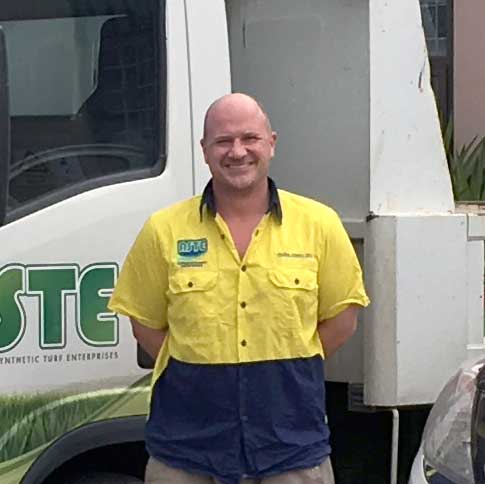 Alan Stevenson
ASTE Owner & Court Technician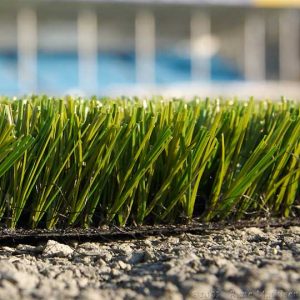 The Highest Quality Synthetic Grass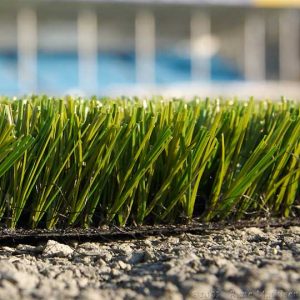 We use high quality synthetic grass for every project.
Australian made specifically for Aussie conditions, our grass is UV resistant to withstand our harsh sun. It's lead-free, making it safe for people and pets and it's covered by product warranty for your peace of mind. Our sports surfaces are also easy to clean and maintain.
ASTE Synthetic Grass – Top Performance and Total Peace of Mind.
Trusted Throughout Victoria
We're proud to work with some amazing sports clubs, councils, schools and sports enthusiasts throughout Melbourne.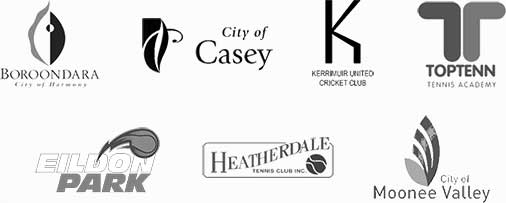 The bounce – The feel underfoot – The lighting and landscaping…
All of these elements contribute to making ASTE tennis courts truly exceptional. Whether your a tennis pro or a casual player, you'll appreciate the quality of our courts.
From design to construction, en tout cas court conversions, landscaping to lighting, and ongoing maintenance and repairs, you can rely on the team at ASTE.
Play on an ASTE pitch and you'll know the difference.
The bounce – The feel underfoot – It all creates an exceptional experience – whether you're playing professionally or at home.
We provide design, construction and maintenance services for cricket wickets and practice net enclosures. We also specialise in the construction of open area and suspended roof structures.
Multisport Surfaces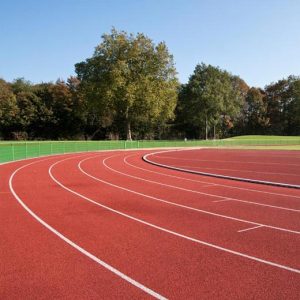 Synthetic grass surfaces for ball sports & athletics.
A well-designed and professionally constructed multisports surface maximises use of your available space for a range of sports disciplines. A wide range of synthetic grass colours, along with custom line marking allows for many possibilities for your multisport surfaces
Commercial & Leisure Areas
Clean, attractive and low-maintenance.
We're still amazed at how effective our synthetic grass is at transforming leisure spaces! From garden bars to swimming pool surrounds, children's play areas to office smoko spaces, quality grass helps to create an inviting atmosphere with minimal maintenance.
Lighting, Fencing & Landscaping
An exceptional sports area is more than just a great playing surface.
Well-designed lighting ensures clear visibility while playing and can provide the added security when the space isn't in use. Fencing can be included in your design – from boundary fences to full cricket cages. Access pathways and planting ensures that your sports area integrates seamlessly with the surrounding landscape.
Get years of top performance from your synthetic grass surface.
Our range of grass cleaning, repair and maintenance services allow you to keep your court in peak condition. Worn or torn areas of synthetic grass can be patched or replaced, sand can be topped up and any nets, cages, lighting and fencing can be serviced.
Safe, fun and low maintenance playground surfaces.
Synthetic grass makes an ideal ground cover around playground equipment. Grass underlay cushions falls, making play areas safer. Easy-clean synthetic grass reduces maintenance costs. Multiple grass colours and line marking can be used to create areas for sports and games – perfect for keeping the little ones entertained for hours.
Synthetic grass is the perfect school surface solution.
ASTE surfaces are the ideal surface for kindergartens, primary and secondary schools. Our custom line-marking service allows the space to be used for a wide range of sports and activities. We can also install basketball and netball hoops along with hotshots tennis nets.
Bowling, Basketball, Golf…
Perfect playing surfaces for any sport.
Whatever your chosen sport, our premium synthetic grass and expert team will ensure your playing surface is exceptional. From design and construction to maintenance and repair, your bowling green, basketball court, mini golf greens or driving range tees are in the hands of the experts at ASTE.
Get a free consult from our team
If you have any questions for our team about the design and construction or renovation of a tennis court, we would love to hear from you. You can call us on 03 9758 6004 or email info@ASTE.com.au using the form below.